Wilderness Lodge is positioned perfectly within Walt Disney World Florida for young families, the boat ride to Magic Kingdom is just 7 minutes and takes you right to the entrance and the bus transportation to other parks in exceptionally good as well.
Wilderness Lodge itself is just beautiful, the entrance way is magnificent and really captures the wild beauty of the Northwest, with huge wooden beams and rocking chairs.
The rooms are average size and fit the theme of the hotel, as well as being exceptionally clean as you'd expect from Disney.
There's a fantastic pool with a slide as well as a quiet pool if you need a bit of peace for a while.  the hotel sits on the shore of the Seven Seas Lagoon  and there is a lovely beach area with playground. Each evening there is a movie under the stars as well as a campfire with marshmallows to toast.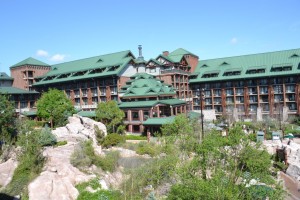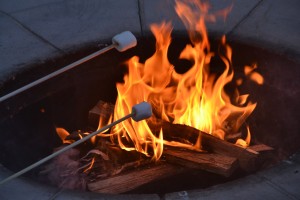 Restaurants
The Roaring Fork is the quick service restaurant and serves meals and snacks all day long. We used this for breakfast mostly, the kids adored the mickey waffles and pancakes.
Whispering Canyon Cafe is the mid range table service restaurant which serves amazing breakfasts as well as all you can eat BBQ platters in the evening. The children adored the milkshakes with sprinkles as well as the entertainment during the meal. It was definitely an experience.
Artists Point is more speciality dining, but children are also welcome. We had an amazing meal one night as a spacial treat.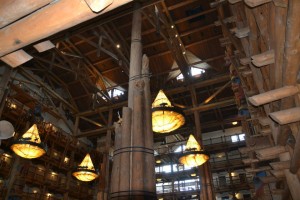 We were told that at Christmas they have a huge tree in the lobby, which I would love to see.
All in all Wilderness Lodge is an AMAZING family friendly hotel, the perfect base for your Disney Adventures.