I vividly remember going to Wilderness Lodge to watch the Electrical Water Pageant when I was just 13 years old. It was just as magical then as it was 20 years later when I returned with my own children. There was something so familiar about the music and it became something we very much looked forward to hearing and watching each evening from our hotel room.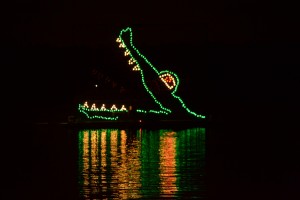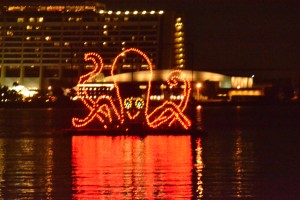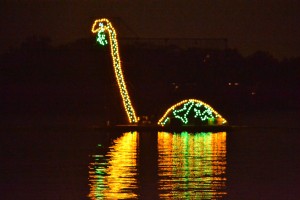 The parade is visible from the four hotels on the Seven Seas Lagoon; The Contemporary, The Polynesian, Wilderness Lodge and The Grand Floridian.
Check out the Disney website for the best times and places to watch the Electrical Water Parade, but we thoroughly enjoyed watching from the beach area in The Grand Floridian and next to Narcoosses.
If you're not staying in a Disney World Resort Hotel you can also watch from outside Magic Kingdom during extended hours.